Experience the Luminosity of Jazmine Sullivan and Flying Lotus at AFROPUNK BROOKLYN 2023
AFROPUNK, a colossus in the contemporary cultural landscape, reverberates with an eclectic synthesis of music, fashion, and the arts, deeply rooted in Black culture. Nurtured in Brooklyn since its inception in 2004, it has germinated across continents, flourishing as a global movement. As AFROPUNK announces its lineup for AFROPUNK BROOKLYN 2023, a vivid portrayal of the movement's sustained impact and relevance to its ever-growing audience emerges.
This year, at the picturesque Greenpoint Terminal Market, the stars align as the exuberant Jazmine Sullivan and the visionary Flying Lotus grace the stage as headliners. On August 26-27, 2023, their luminosity will join an illustrious lineup of artists spanning genres, including Brooklyn's prodigious Joey Bada$$, the soulful Madison McFerrin, and the innovative South African amapiano maestro DBN Gogo, among others.
Greenpoint Terminal Market, situated on the banks of the East River, offers an enchanting juxtaposition of serene natural elements and the throbbing vibrancy of Manhattan's skyline. In an ambitious transformation, AFROPUNK will bedeck this riverside venue with verdant lawns and shade structures, bringing an oasis to the urban sprawl.
Prior to its 2023 iteration, the movement's 2022 chapter heralded a triumphant return post a three-year hiatus. Burna Boy and The Roots headlined AFROPUNK BROOKLYN 2022, and it solidified the position of AFROPUNK as a rejuvenating force in a city yearning for cultural expression.
This year's theme – CIRCUS OF SOUL – is an ode to the inexhaustible diversity of Black creativity. The venue will be transformed into a soulful carnival, underscored by music that reverberates with the zeitgeist of the Black experience.
AFROPUNK has transcended its origin as a music festival and is now an emblem of Black alternative culture. It stands as a sanctum where authenticity thrives, and the unity of its community is at the forefront. Outside of Brooklyn, the movement's tendrils have extended globally; evidenced by events like AFROPUNK + Lincoln Center: Black HERSTORY Live, and Planet AFROPUNK Live in Miami, Minneapolis, and Bahia, Brazil.
As AFROPUNK BROOKLYN 2023 approaches, it promises to be a symphony of soul, culture, and vibrancy, echoing both its deep-rooted legacy and its expanding global footprint. It remains an indelible part of New York City's cultural fabric and a testament to the power of community.
For those seeking to immerse themselves in this electrifying confluence, tickets can be purchased here. Stay updated by joining the AFROPUNK text community, subscribing to the newsletter, and visiting AFROPUNK BROOKLYN 2023.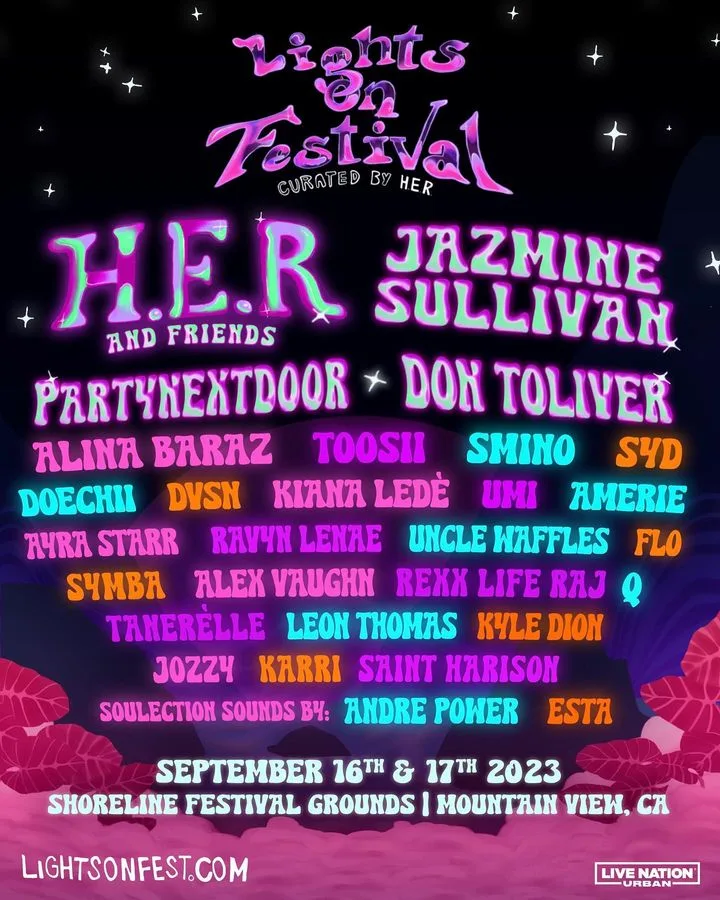 Follow us at @PLAYRNB_ on Twitter and Instagram, get daily updates and Join our growing community!